Here is a very pretty little trails system in heavy forest, with stream, bridges and ferns galore everywhere along it. These trails are open to public use, but are on private land, a trails system centered right in the cove, which can be entered from Noble Road, or at the dead end of Nole Road, or from the side of the Quadra Public Library where the book return slots are. Residents who live on Nole and Noble Roads often use this system as a short cut when walking to the cove.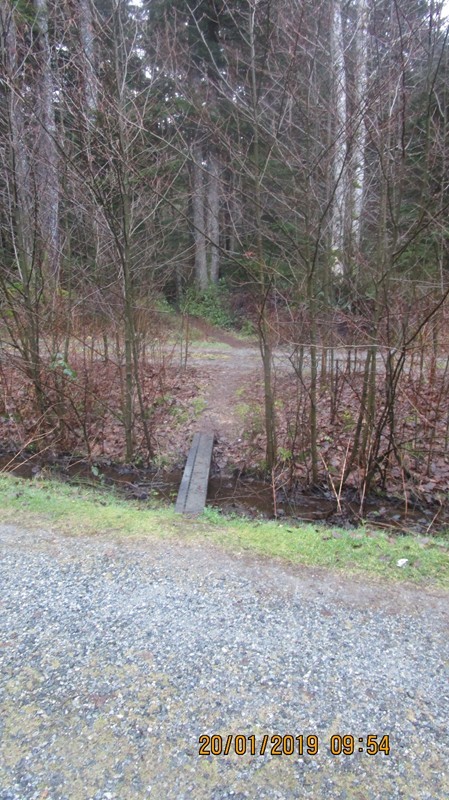 The Library entrance to these trails is shown above, and is easy to find with its little footbridge marking the entry point, as shown above.
So far this trails system has been maintained by local residents who live beside these trails and use them sometimes daily, but, there is a rumor that the property owner is going to employ students this summer (2019) to work on these trails and improve them further. It takes 10 – 15 minutes to walk from the library to Noble Road along the main trail. There is also a branch trail off the main Noble/Library Trail which goes up to the dead end of Nole Road, and one branch which runs from the Nole Road Branch down to the Library entry point, along the edge of the residential area directly behind the cove, to the east of the library.
The Noble Road entrance to these trails is on Noble Road, opposite 609 Noble Road, and has a small footbridge marking the spot, as shown above.
Total Page Visits: 2064 - Today Page Visits: 2